FARM FRESH QUALITY SINCE 1994
Fresh pesticide free blueberries picked daily on our 6 hectare farm. We sell our fruit locally in Apollo Bay and Colac, into Geelong and the Surf Coast, and to independent fruit shops in Melbourne. We also encourage our customers to pick their own and experience our farm first hand.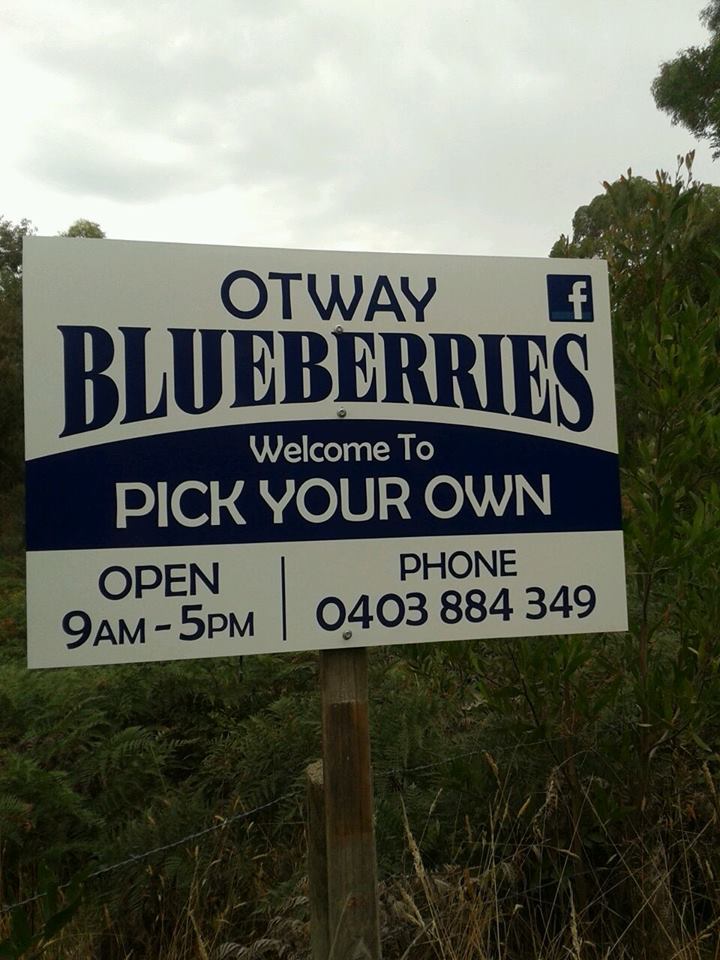 Pick your Own
PYO has closed for 2018. We will reopen in January 2019. Thank you to all our wonderful customers who make opening every day such a pleasure. Hopefully you have your freezers stocked with enough blueberries to last until next summer!
During the season our opening hours are 9am to 5pm daily, 7 days a week (yes we open public holidays too!). Check our Facebook page for updates.
We can also fit in with bus day tours. Our farm is located within the beautiful Otway Ranges, less than 30 minutes from the Otway Fly (tree top walk) or an hour from Apollo Bay. We ask that a booking (for bus groups)is made at least two weeks prior.
Please read the following link for further information on our PYO. Guidelines for PYO.
We accept eftpos, VISA and Mastercard.
We are proud supporters of the Otway Harvest Trail.
VISIT OUR FARM
If you are interested in visiting us here are some frequently asked questions.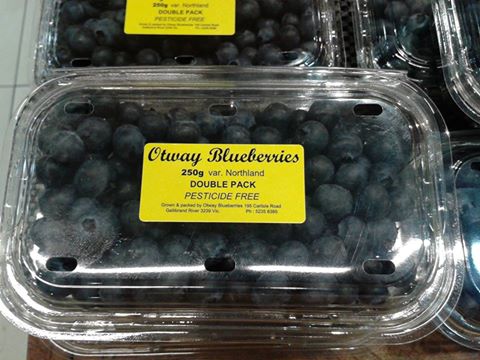 Look for the yellow sticker!
Our product is instantly recognisable in store by our yellow sticker. Our fresh blueberries are back in stores as of the 19th of December 2017. We sell in various sizes to make it more affordable to keep your family stocked up with our fresh fruit. Our blueberries have nothing sprayed on them. You can eat them straight away! No need to get them home and wash them. Now, that will please your toddler when you are out shopping!
Frozen blueberries are back in stock! They are available from Geelong Freash Foods, Peachs Torquay, East Fruit Market, Wilsons (in Ballarat) and Colonial Fresh (Doncaster, Forest Hill and Chadstone) or from us directly.